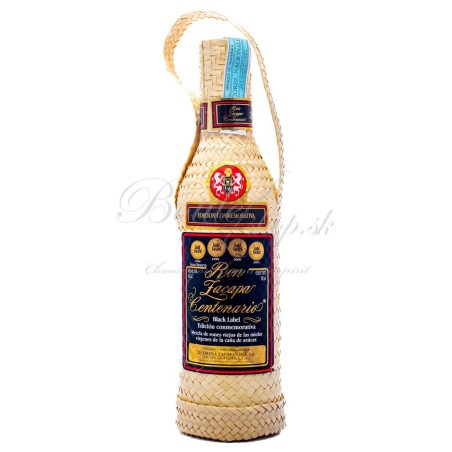  
Zacapa Centenario - Black Label 23 YO 0,7l
One original bottle of "Ron Zacapa Centenario Black Label Edición Conmemorativa" in very good condition, 0,7l : 40vol-%. Cover, handle, labels and seals have minimal signs of usage only, according to age- no stains. Never opened. Originally sealed, incl. Guatemala tax- seal. The plastic capsule is completely untouched, upside stored in cool winecellar. Original manufactured by "Licorera Zacapaneca" in Guatemala before introducing the SOLERA- System and perfectually matured to unmatched high quality during 23years in Oakbarrels in the highlands.
PAYMENT
Pay by transfer
TRANSPORT
The shipping price depends on the country where you wish to deliver the bottle/s
ARE YOU A COLLECTOR?
If you are interested and would like a consultation about the condition or the price.
Data sheet
Producer

Ron Zacapa

Alcohol

40 %

Volume

0,7 l

Origin

Guatemala

Age

23 r.